About midBit Technologies
midBit Technologies is a 'sole partner' business of Mark Chambers, an electrical engineer with over 30 years experience designing embedded computers for clients. I wanted a simple device for debugging IoT ethernet links, which resulted in the SharkTap, and I decided to make the SharkTap available as a product. Since then the company has grown, mostly through partnerships, but it's still possible to get support from the guy who knows how his products work.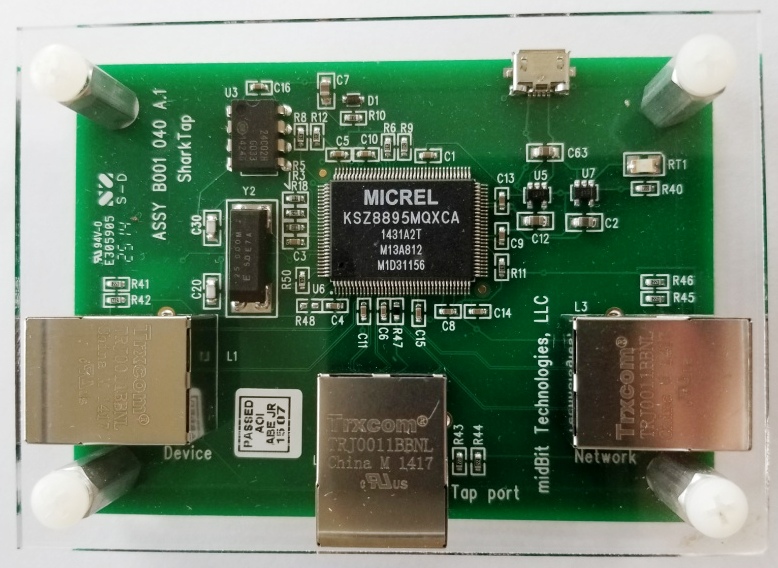 The first SharkTap: A 'maker' vibe, with a price to match.
If you just needed basic access for viewing TCP/IP protocol, it did the job.
Personal thoughts
Random thoughts on the important stuff, from an engineering perspective